Plat du Jour : Jerome Rodgers - Character Disorder (2005)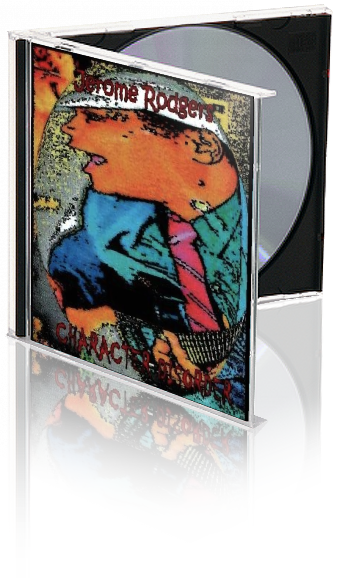 Chronique TheFunkStore
He lent his vocal and keyboard talents to some of P-Funk's most classic jams. As a member of the original version of P-Funk AllStars, he was right up there next to Bernie Worrell when George Clinton kicked off his 1983 comeback roadshow with Atomic Dog and is now the main piano man for the post-millennial line-up of the group.
It obvious from listening to his debut solo joint that over the years he has absorbed and been influenced by all genres of music. Whether it's the techno-house jump of "Dance (nujack '04)" thru hard pounding funk ("Overload" and "Ghost Lover"), Mr. Rodgers neighborhood is full of inspirational grooveallegiance to the world stage of sound.
His vocal style is somewhat coy (but in a good way), heavily influenced by both GC and lead vocalist for the funk mob, Garry Shider. Wispy yet powerful at the same time. Rock and Gospel intersects and collides with a variety of cool synthesizer effects and straight up old skool piano playing.
The production is crisp and phat over a colossal background vocal presence. Although George makes an appearance on the record along side a few of the current AllStars (Steve Boyd, Kendra Foster, etc), this is uniquely a Jerome Rodgers recording.
Funkateers will here the voice and immediately be taken back to Parliament tracks like "Long Way Around". To me, Jerome has always been basically a keyboard player who can sing. Goes to show what I know. Jerome shows off some pretty impressive rock guitar chops on cuts like "PMS Monkeys". This CD has been coming for some time, I am glad it's finally here. Enjoy.
L'addition : MMMmmmmm ! Une petite tuerie pour cet artiste que les amateurs de P-Funk connaissent bien. Jerome Rodgers, l'homme au long pédigré p-funkesque a attendu 2005 pour enfin nous pondre un album solo (ou presque..). Le moins que l'on puisse dire c' est qu'il nous a mis une bon gros coup de funky gourdin bras tendu derrière la nuque et qu'on prie pour en prendre un autre !