Plat du Jour : Stac - Turn that Light Out (2010)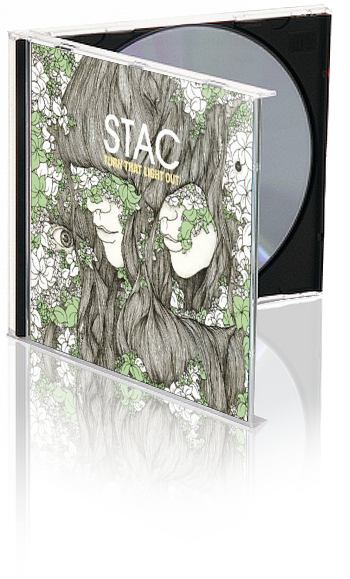 Chronique Wah Wah 45's
The debut album from off-kilter, soulful songstress Stac is a unique blend of intoxicating harmonies, stunning live instrumentation and intricate songwriting that belies young Stacey Dowdeswell's years.
"Turn That Light Out" takes its influences from classic soul, folk, reggae, acoustic and South American sounds, utilizing as it does a line-up that includes much lauded Mancunian jazz trumpeter Matthew Halsall, Hackney Colliery Band trombonist Magnus Dearness, strings courtesy of The Heritage Orchestra string section, former member of Brighton outfit The Hat, Dan Clark (on harp and double-bass), Part-Time Heroes pianist Stephen McCleery, a twelve strong choir, and as if that wasn't enough Stac is joined by label mate and producer of the album Adam Scrimshire on guitar, and the whole album is engineered and executive produced by none other than Nostalgia 77! Blimey, not a bad line-up we're sure you'll agree.
The main focus of attention, though, should be on the glorious vocal tones of the lady herself. Opening tracks "Same Old Thing" and "Strainger" tell frustrated tales of inebriation and lust, and "Balls Bounce" continues that theme confronting the subject of Stac's affection to rise to the challenge! The rather more sweet natured "Head On Me" features the Heritage Orchestra strings and is a tear jerker of the highest order, whereas the somewhat epic "All Or Nothing" again throws down the gauntlet to a loved one, before it crescendos with choir, grand piano and Stac's band turning out what looks like being a future classic.
The more feet friendly "Whoops" sees Stac on sassy form, before the latin flavoured "More", slow burner "Glory" and the quirky "Tip" pull heartstrings galore as the focus of the love interest continues to disappoint. The final track on the album, "Cry To Me", is the only cover version on the album, taken as it is from classic chick flick "Dirty Dancing", and despite the title (and the lyrics!) brings Stac's emotional journey to something like a happy ending.
"Turn That Light Out" is an honest and evocative collection of songs from a young lady who has a unique vocal and song-writing talent, and with the help of some of her coolest friends, has created something very special indeed.

L'addition : Excellent artiste de la nouvelle ère. Dans la lignée d'une Alice Russell en un peu plus feutrée voire mystique.