Plat du Jour : Parov Stelar - Coco (2009)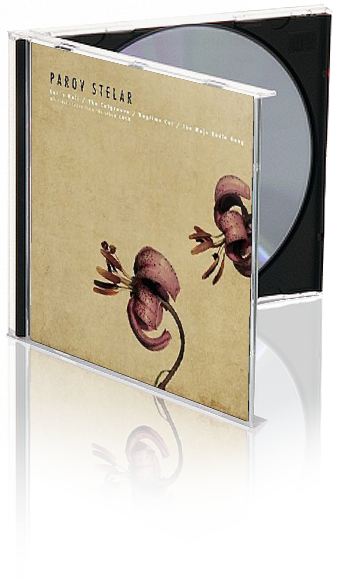 Chronique Daily records

With his unmistakable sound-mix of Jazz- and Swing samples and electronic music, Parov Stelar has secured his own unique position in the world of music. His upcoming fourth album "Coco" is eagerly awaited. The double CD starts off where his successful LP's "Rough Cuts", "Seven And Storm" and "Shine" ended. On the other hand he is consequently developing his established jazzy sound, by adding new stylistic elements to his tunes. Also his dancefloor-productions, that up to now have only been published as singles, find a debut to a greater extent on his album. They meet with Stelar's melancholic-melodious trademark-sound, which is well known from his earlier albums, but now is also spiced up with Hip-Hop beats and synth-pads. Parov Stelar manages to build bridges between his own worlds of sound with these extensive LP as well he as he does with listening- and dance-music in general. An electrifying album to fall for. The two CDs are originally thought of as one with tracks that can be danced to and one with tracks just for listening. Nevertheless the line between those two approaches becomes blurred in Parov Stelar's newest compositions. The album makes your feet tap more and more with every track. The musician himself sees the whole thing as a "book for musical readers" which is classically defined in introduction, middle part and end. Because of downloading hit numbers on downloading platforms the "listening in" to albums and thereby reflecting on less prominent tracks, is lost. Parov Stelar sets "Coco" as a statement against this habit. Apart from two cooperation-tracks with the saxophone-player from his live-band, Max The Sax, Stelar has cooperated with six singers from different genres. This again gives "Coco" a characteristic, one and only feeling.
L'addition : Le maître de l'électro-swing a attendu ses 30 piges avant de se faire un nom (ou plutôt un pseudo): PAROV STELAR. Marcus Füreder est d'origine autrichienne. il a fondé sa propre écurie Etage Noir recordings en 2004.
Une fois rentré dans son univers, on pourrait le reconnaitre entre 1000. Sa patte ? Le swing bien sûr. Sentir planer l'âme de Django Reinhart sur d'excellents beats Electro est monnaie courante. Dansant mais aussi planant, il sait aussi donner de la profondeur quand il le faut et pondre des morceaux entêtants qui tranchent parfaitement, démontrant l'étendue de ses capacités. Beaucoup de rigueur et de puissance se dégagent de la rythmique ce qui la rend presque cardiaque.
Une demi-douzaine d'albums sont sortis avant Celui-là. Chaque album a ses pépites et la progression est constante entre chaque album. Coco date de 2009 et mérite largement votre bonne oreille.