Plat du Jour : Smoove & Turrell - Antique Soul (2009)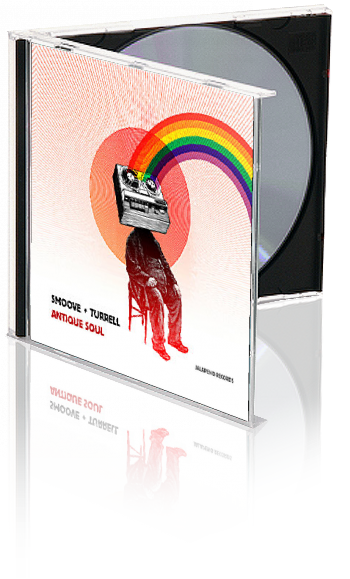 Line-up Jalapeno
Raw and retro with a rich deep story-telling vein Smoove & Turrell release their emotional debut album, "Antique Soul". Opening a different musical door, its "old dusty feel mixed with fresh contemporary edges" delivers eleven songs that grow on the listener with every play. This unpretentious debut is already bending the ears of Radio 6's funk afficionado and occasional hellraiser, Craig Charles, who has written the album's sleeve notes.
Geordie partnership Smoove & Turrell combine live music with the latest technology to create a set that's timeless in its appeal. From fat funk rippling over ace beats and breaks, Northern soul to stomping 60's sounding jams, this picturesque album plugs in 2009 for another great year of new music. Great songs swinging over a new funk breeze; there's shades of Mark Ronson, soul loving Modfather Paul Weller and early story-telling Bowie circa "London Boys" mixed up with the last four decades of breaks and beats.
L'addition : Si la qualité de la bouffe anglaise met tout le monde d'accord, leur musique par contre nous fait régulièrement saliver. Le duo Smoove & Turrell fait parti de ses excellentes surprises venues d'outre-manche. Smoove n'en ai pas à son coup d'essai puisqu'il baigne dans l'electro depuis quelques piges. Producteur, Smoove s'attache pour l'occasion les services d'un de ses compatriotes : le chanteur John Turrell. A part quelques featurings par-ci par-là, pas grand chose à mettre dans la discographie du second.
Antique Soul est donc la rencontre de 2 univers : l'electro et la soul . On oscille entre du Cee-lo green et du Mike Marshall. Le groove récurent incarné par une bonne basse participe à l'impression de qualité. Finement interprété, c'est un album frais qui donne envie d'y revenir.