Plat du Jour : The Souljazz Orchestra - Rising Sun (2010)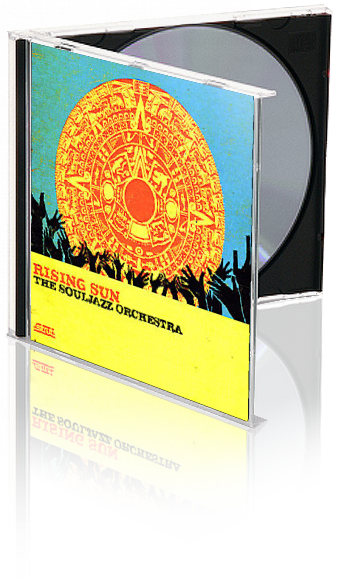 Chronique Dusty Groove

An amazing set from this band that never fails to excite us – and a record that has them really living up to the spiritual promise of their name! Although still filled with the Afro Funky lines that first got the group some notice, there's also a deeper vibe running through this record too – one that has links to 70s righteous jazz, and a wider range of African expressions too – including bits of Ethiopian and Egyptian elements as well! The instrumentation is great – really complex and interesting, with bits of vibes, reeds, and a range of percussion instruments that really keep things fresh – plus some beautiful piano lines that create an almost Build An Ark sense of peace and promise. Titles include "Negus Negast", "Lotus Flower", "Awakening", "Agbara", and "Rejoice (parts 1 & 2)".
L'addition : Des canadiens au rythme africain ?? Etonnant non ? Et pourtant...
Et pourtant The Souljazz Orchestra n'a pas tiré qu'un seul missile. Rising Sun est le 3ème et dernier album en date du groupe. Ici, ça joue sévère. Du haut niveau. Des sons Jazz-Funk des 70's aux fortes vapeurs africaines avec une sublime et délicate pointe de modernité. Le style de morceaux riches et prenants qui vous dopent le moral et vous ferait grimper le kilimanjaro en courant avec des chaussures de ski.