Plat du Jour : Karuan - Pop Arif (2007)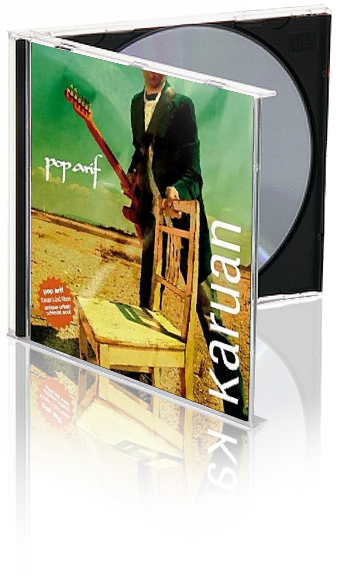 Chronique Subba Cultcha

A son of Kurdish parents and born in Vienna, Karuan plays a blend of ethnic-influenced pop, hip-hop and soul. His first album, 2002's Dohuki Ballet was purely instrumental but Pop Arif - the name refers to the influential Kurdish crossover artist Mohamed Arif - superimposes guest vocalists onto his sophisticated but deeply atmospheric instrumentation.
Althogh Karuan's own voice - even Antares enganced - isn't the most arresting thing on the album, contributions from other artists, including L'Enfant Terrible, Oddattee, Lai Cheun, Mara Mastelier and Metin Yilmaz Kendal add originality and variation. Although club beats predominate, there are moments which escape into soul (A Sweet Way Out) or jazz/scat (Nothing Is Over).
Chocolate Distance (Hypnotized) featuring Mara Masteleir is perhaps the album's most commercial moment, but elsewhere the inclusion of Kurdish instrumentation, most memorably from flute, gives the album a world music orientation.
L'addition : Stupéfaction quand notre chef Tha Don C a balancé ça sur les ondes. Ou a t-il encore dégotté cet album ? Qui est ce type qui se déplace avec une chaise en bois dans le désert ? Et bien c'est une véritable bombe ! Pop Arif, sorti en 2007, est l'oeuvre d'un kurde qui navigue entre Pop, World et Soul épicée comme vous n'en avez certainement jamais entendu. Ne vous y trompez pas, Karuan n'est pas le nom du dernier modèle de Volswagen !