Plat du Jour : Bamboo - Bamboo (1979)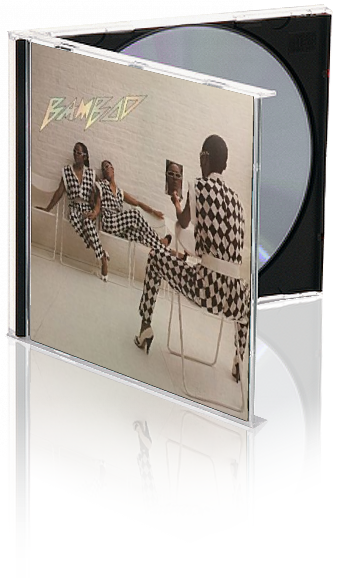 Chronique Disko Akademin

The Bamboo record of 1979 is a sought-after rarity of cosmic disco, and by cosmic I don't mean to reference the italian Afro Cosmic sound of Loda & Baldelli, which in this case had little or no relation to the cosmic sound that Hauenstein envisioned. The hard-driving epic that isSpaceship Crashing has been bestowed the term cosmic simply because there is no other way of describing it. And of course, there is the theme of spaceships and spacetravel in two of the records tracks.
This was Hauensteins own pet project after settling into the Hotline studio in Frankfurt. The WEA label set him up with these three girls from Surinam and let Kurt call the shots, which resulted in him playing almost all instruments himself. Featured on back-up vocals were however the newly recruited Supermax singers Cee Cee Cobb & Jean Graham, who Kurt had found on a trip to Los Angeles. Since this is a Hauenstein affair, it features a few reggae-influenced tracks, much like all the Supermax records. And how much his affection with Jamaican culture may seem like a footnote to some of his fans, it can't easily be discarded. In 1983, Supermax were the first band with white musicians to play the annual reggae festival in Montego Bay along with Gregory Isaacs and Black Uhuru.
L'addition : 1979 dans l'antre du Disco-Funk. Disco-Funk ? Oui ou Funk-Disco, comme tu le sens, c'est ce qui résume le mieux cet OVNI. Même ceux qui ne sont pas fans de Cerrone vont décoller ;) Bamboo, a priori, ce ne sont pas les nièces de Grace Jones ni trois actrices de cul qui révisent mais un groupe mysterieux et monstrueux. La Naissance de l'electro n'est pas bien loin. Les synthés s'enflamment sur des beats brulants. Allez donc vous détendre avec les 3 miss, elle vous ont gardé une place...