Plat du Jour : The Jazzinvaders - Up & Out (2006)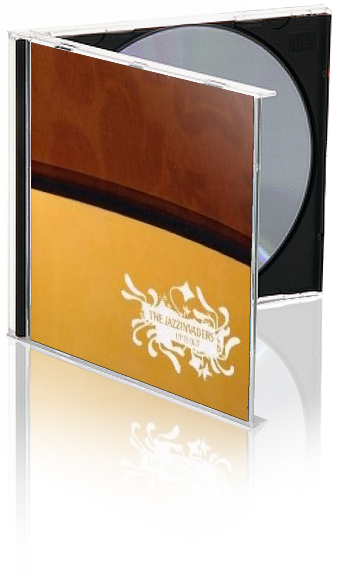 Chronique Jazzophy

Many labels have been tagged to twenty-first century jazz, and not always for the benefit of the genre. People have called it nu-jazz, new-jazz, future jazz, post-modern jazz etcetera. It's not an easy task for someone to find the more pure, acoustic and analogue-sounding jazz of the present. But for all those seekers who haven't succeeded in finding what they were looking for, Social Beats presents The Jazzinvaders!
A few years ago Dutch producer/percussionist Phil Martin did a session at the famous Amsterdam jazz club Het Bimhuis where he blended his beats with the live grooves of Dutch jazz legends The Houdini's. These hardbop jazzsounds combined with some heavy afro and latin beats were simply begging to be recorded and so it happened: The Jazzinvaders were born! After some recording sessions Jazzinvaders released their first 12" (Social1205) in 2005 and immediately drew the attention of many jazz lovers from around the globe. After this, more recording session were admitted to tape and can now be heard in full affect on the Jazzinvaders debut album Up & Out! Expect heavy basslines, killer horn hooks, Latin jazz piano-riffs and a vocal contribution of the Danish jazz vocalist Mette Burild and dutch vocalist Linda Bloemhard.
L'addition : Encore un petit bijou en provenance de la rive droite du rhin. The Jazzinvaders, groupe allemand jazzy de formation, parsème de Soul et de Funk son répertoire pour nous proposer ce qui se fait de mieux en matière de New Jazz. Résolument puissant, Up & Out figure parmi les meilleurs albums modernes du genre . 10 plages au total et seulement quelques morceaux avec voix ici et là, la proportion est parfaite !
Un album de grande classe qui restera longtemps dans nos mémoires, Wir sind ein Fan von ihrer Musik !!